CNC control for ZINSER flame cutting machines
First-class CNC controller for the perfect operation of your flame cutting machines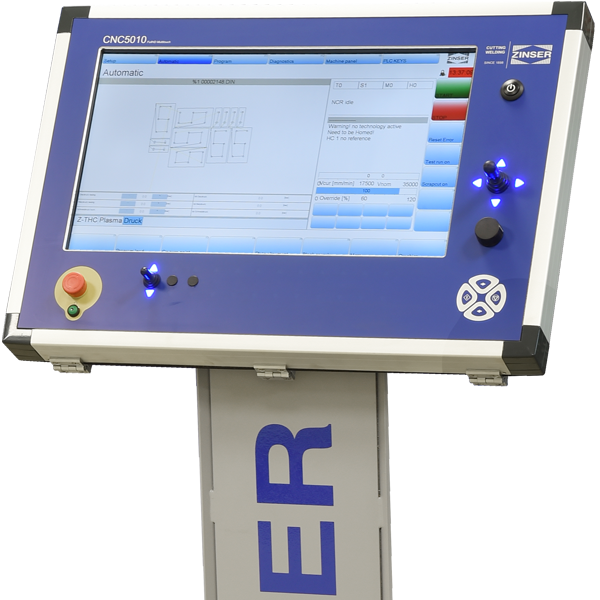 Some of your advantages with the ZINSER CNC 5010 are:

Modern PLC-architecture
Flexible number of CNC-axes
Accurate observance of predetermined cutting speed
Automation of work processes
Based on IPC, with AMD CPU 4 x 3 Ghz
4 USB Ports
22″ TFT touch screen or bigger
Integrated network card for network connection
Joystick for manual process and performing of split cuts available
Windows 8.1 Professional, Windows 10 / 64 Bit
Diagnosis and remote maintenance via internet
Lern more about this CNC controller in our CNC 5010 brochure.
Download ZINSER CNC 5010 brochure
ZINSER CNC 4010
CNC 4010 the optimal control for the challenges of modern guiding machines for oxy-fuel, plasma and laser cutting.
A powerful industrial PC, a real time operating system and a intuitive user interface based on Windows XP assure high efficiency.
Modular software and extendible hardware are the keys for the best possible adaptation to the manufacturing process.
The CNC 4010 is available in attached form or as a stand-alone version.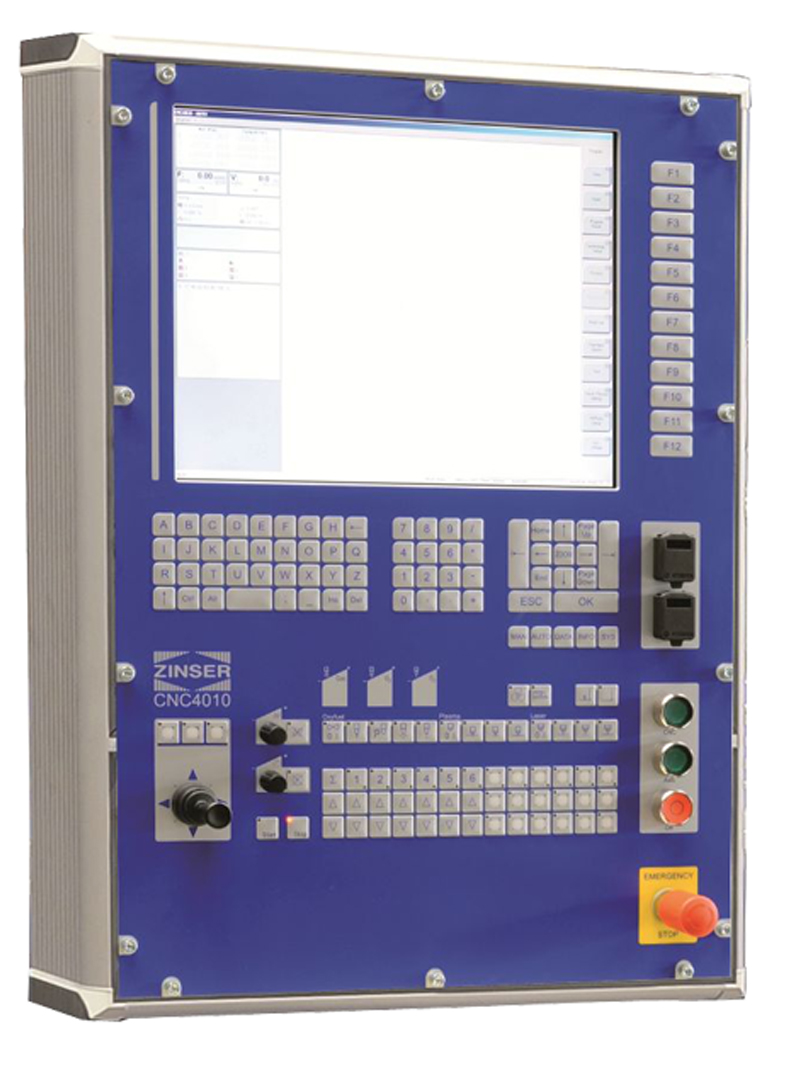 The most important features:
Gantry axis for precise guidance of the bridge
Modern industrial PC with Windows XP Embedded and real time kernel
Ergonomically designed front with
15" TFT colour display VGA (1024×768 pixel)
2 front side USB ports
Softkeys for all machine functions
Intuitive user interface
Joystick for manual move
Easy integration into existing network
Outstanding process security by use of a modern PC and bus technology
Constant cutting feed due to fast processing and look-ahead
Unlimited program size via dynamic reload into NC memory
Integrated UPS for a safe shut down of the control also when there is a power failure.
Erfahren Sie mehr im Prospekt zur ZINSER CNC 4010
Learn more about this controller in our CNC 4010 brochure.
Download ZINSER CNC 4010 brochure
CNC 300 Continous Path Control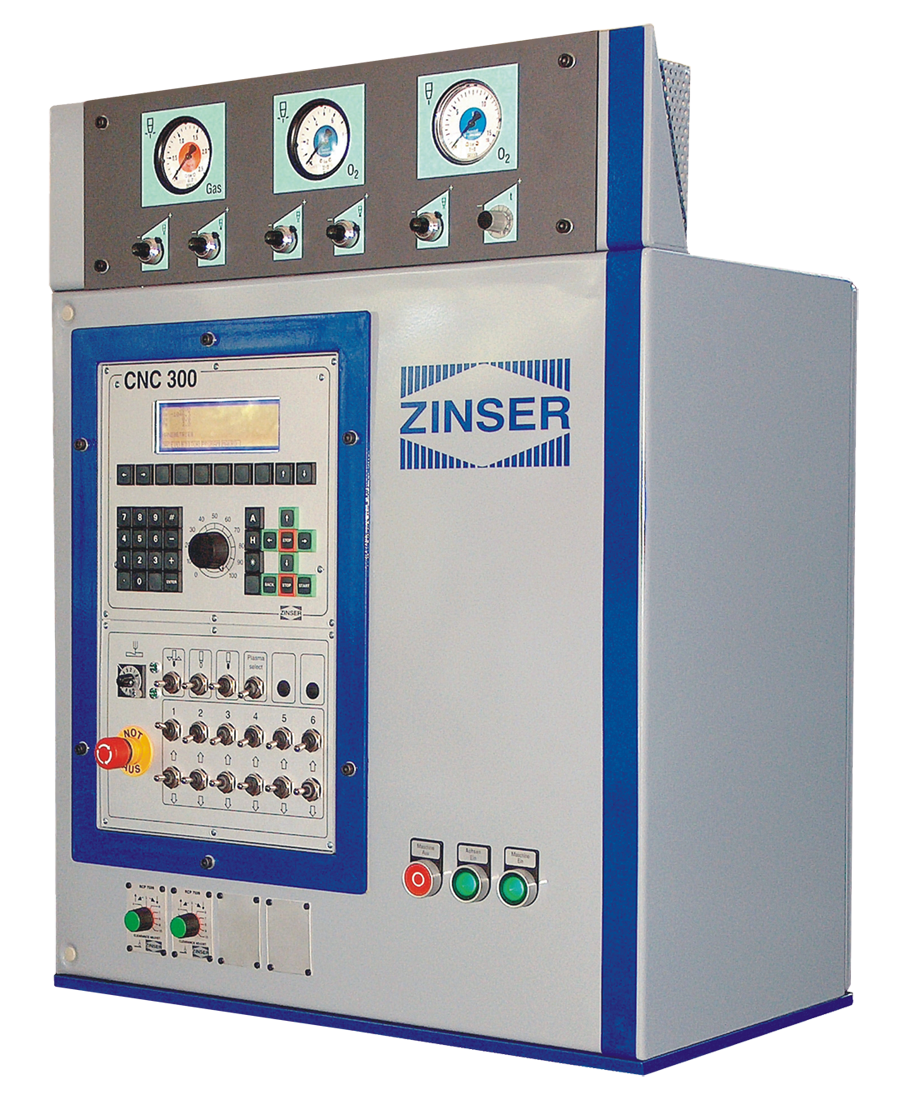 Hardware / Operating System
2/3-axes CNC-control with drive amplifier
Application for flame an plasma cutting
CPU MC-68332
RTOS_UH real-time and multitasking operating system
2 M-Byte RAM for operating system and user programs (battery back up)
DNC port via RS422
Simple and clearly arranged menu for programming
Control panel with softkeys for all machine functions
LCD graphics display – 240×64 pixels
DIN/ESSI-Format (DIN 66025/ISO 6582)
Digitales I/O-board with 24 V, inputs and outputs optically de-coupled and filtered
2/3 position controller LM-628 for the drive axes
Input voltage 230 V / 50 Hz
Lean more about this controller and its functions in our ZINSER CNC 300 brochure.
Download ZINSER CNC 300 brochure