ZINSER 2315 / 2325 – A low price machine for high standards
Gantry machine for plasma and oxy-fuel cutting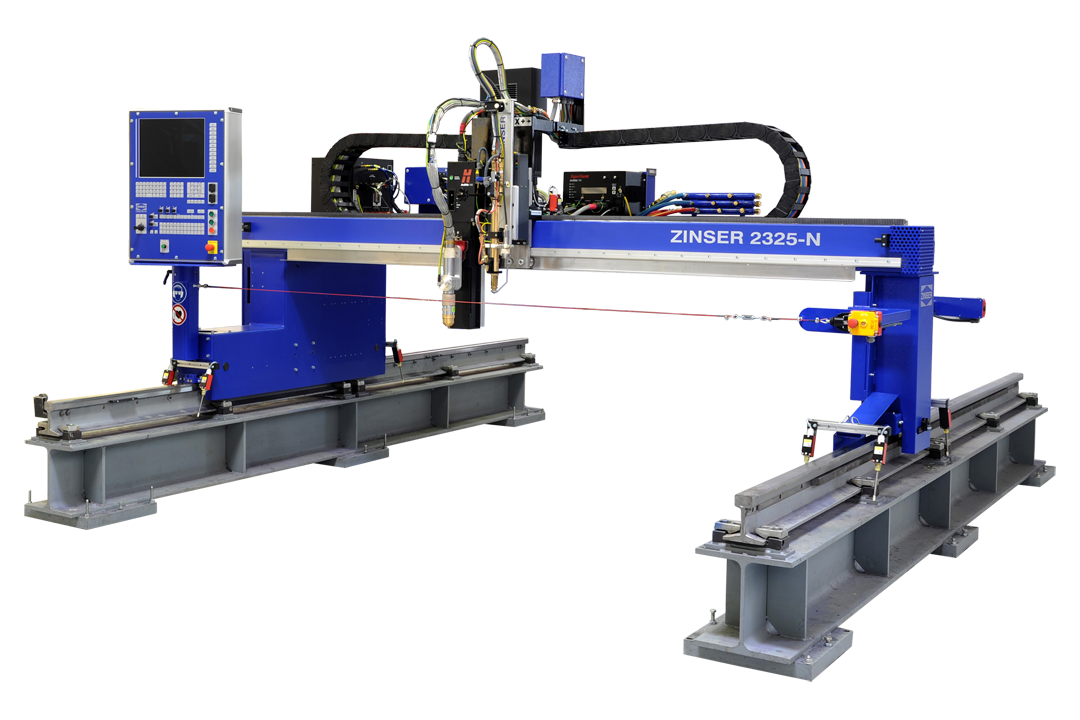 With this cutting machinery generation, the requirements of our customers were consequently realized.
By use of a wide number of tools and additional components customer requirements become fulfilled most favourable.
The ZINSER 2315 / 2325 are available in track widths up to 3.6 m and up to 4 torch carriers can be combined with the machine.
Your possibilities with the ZINSER 2315 / 2325
The special advantages of the ZINSER 2315 / 2325 are:
Extraordinary robust design, linked with a high stiffness
Precise linear guides on the gantry bridge
Heavy duty runway, based on milled railway profiles S49
Excellent and powerfull digitally controlled AC-drive system with high precision planetary gears
Technical Data
Technical Data ZINSER 2315
| | |
| --- | --- |
| Track width (B): | 2100 / 2600 mm |
| Machine width (A): | (B) + 715 mm |
| Working width: | with 1 – 3 torches: (B) – 600 mm |
| Machine length (C): | working length (D) + 2000 mm |
| Torch carriers: | max. 4 |
| Cutting thickness: | up to 200 mm (standard) |
| Drive: | AC-servo motor / planetary gears |
| Voltage: | 2 x 400 V / 50 Hz |
Technical Data ZINSER 2325
| | |
| --- | --- |
| Track width (B): | 2100 / 2600 / 3100 / 3600 mm |
| Machine width (A): | (B) + 715 mm |
| Working width: | with 1 – 3 torches: (B) – 600 mm |
| Machine length (C): | working length (D) + 2000 mm |
| Torch carriers: | max. 4 |
| Cutting thickness: | up to 200 mm (standard) |
| Drive: | AC-servo motor / planetary gears |
| Voltage: | 3 x 400 V / 50 Hz |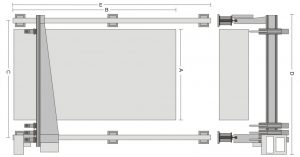 Basic equipment and additional components
Basic equipment of the machine – ready to cut:
CNC-controller attached version (stand alone version on request)
Three-hose machine torch for up to 200 mm material thickness
Cutting speed up to 6000 mm / min
Positioning speed up to 15000 mm / min
Additional components
Hole piercing unit with fast preheating by means of proportional valves, central gas supply included
Electric torch ignition device
Motorized and capacitive torch adjustment
Additional machine cutting torches
Plasma power sources
Plasma interlock and dialog system
Drawing unit (ZINSER 2325)
Marking unit
…