ZINSER environmental technology
Systematic air purification in the working environment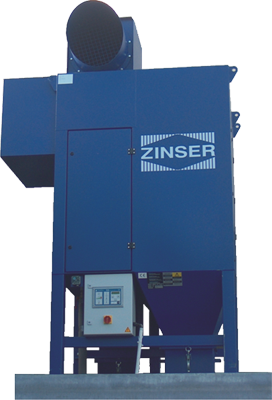 Extraction systems and filter units
The extraction systems and filter units from ZINSER set a new standard for performance, efficiency and productivity. The innovative oval form of the cartridge filters increases the air flow through the collector while prolonging filter life.
Ultra-Web filter media in mesh-like nanofiber technology allow to filter more efficiently than filters with standard cellulose, polyester or cellulose/polyester blend media. By trapping more contaminant on the surface of the filter than depth-loading media, Ultra-Web filters more easily release and expel contaminant from the filter, which results in longer filter life and less filter maintenance.
Systematic extraction
The new cutting tables from ZINSER offer optimal extraction, highest security and big cleaning comfort.
The innovative construction enables a constant and efficient surface extraction. Due to the design of the tables, the risk of sparks reaching the filter is reduced.
Due to its modular design, nearly all sizes of tables can be realized.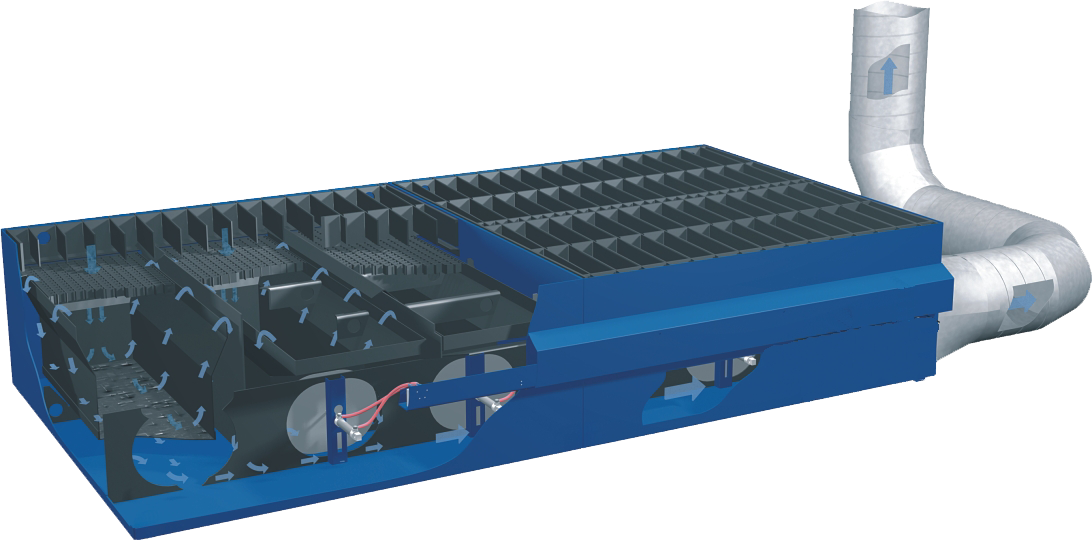 ZINtrac oscillating conveyor table
Higher productivity and automation
ZINSER's ZINtrac system offers an intelligent transportation solution for all kinds of thermal cutting processes in combination with a highly effective exhaustion system.
The long-lasting ZINtrac removes the slag and scrap formed during the cutting process from the cutting table and transfers them into the provided collection containers.
The scrap and small parts from the cutting process fall onto the vibration chutes at the bottom and are carried out of the table through permanent vibrations. The small parts are almost free of slag because they continuously move in the direction of conveyance.
Production downtime needed for the time-consuming emptying of the slag container becomes redundant. The automated cutting process becomes even more efficient.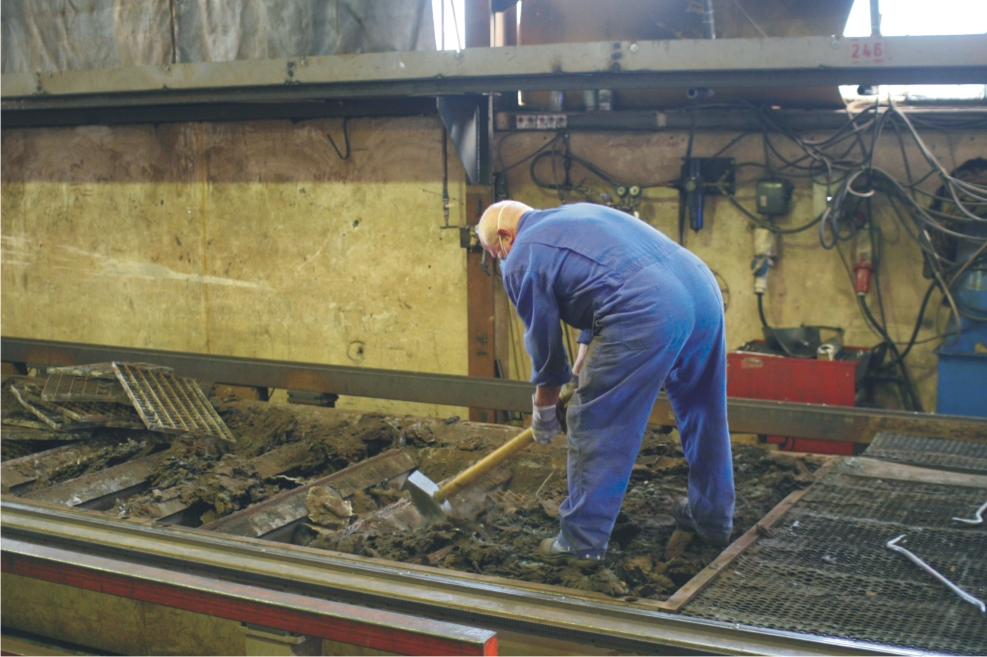 Before: Cleaning of a conventional cutting table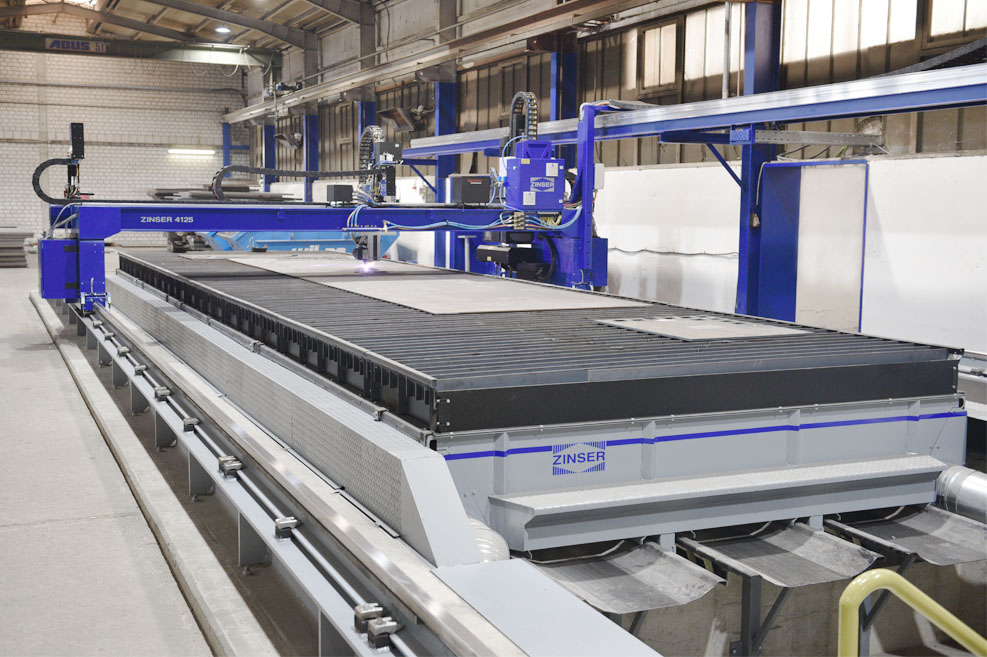 Today: Automatic cleaning of the cutting table
We recommend to install the collection container for the slag and scrap in a hole in the ground at the end of the ZINtrac oscillating conveyor table.