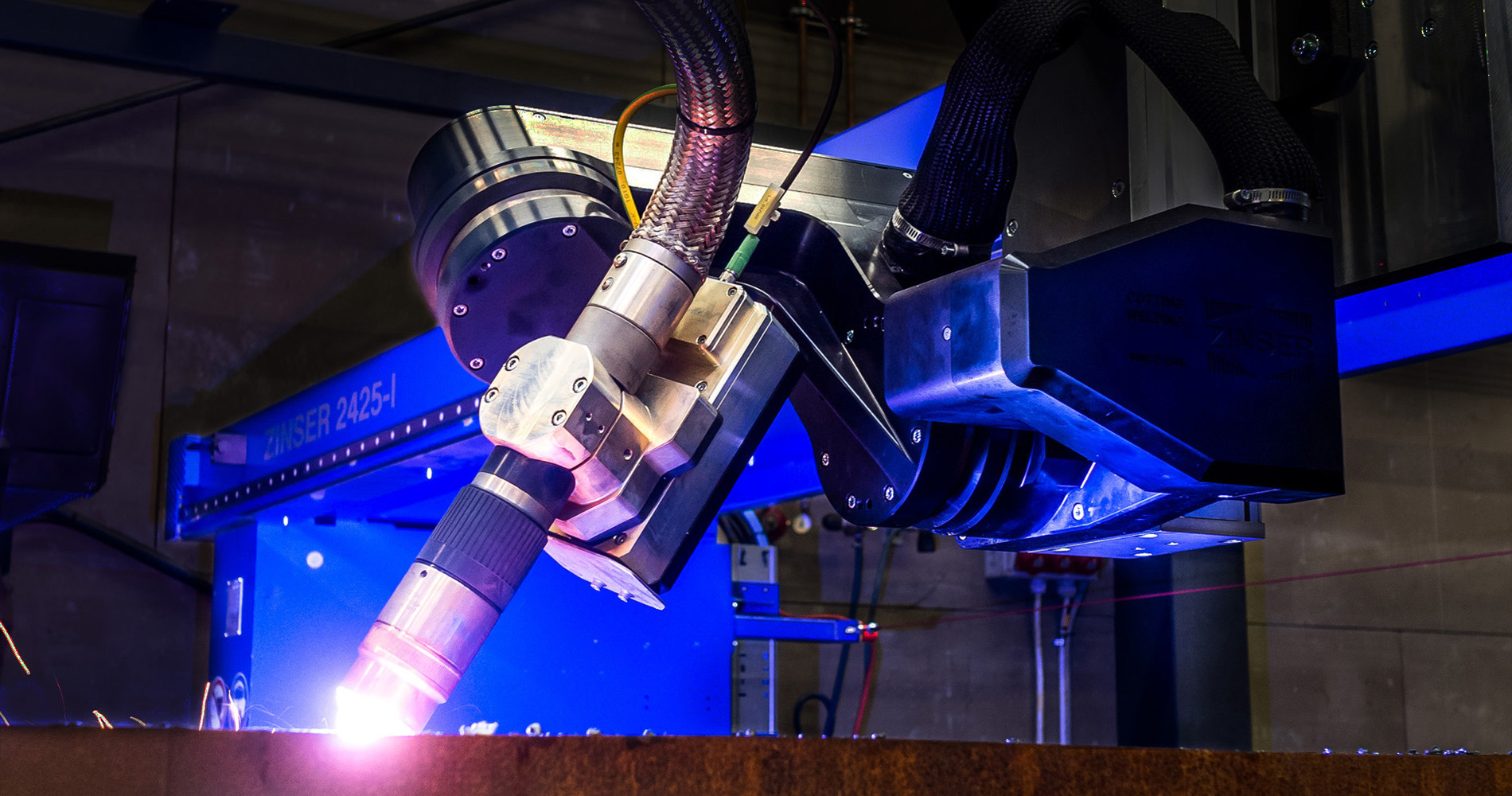 The automatically rotating one-torch bevel cutting head Bevel 2014 allows plasma bevel cuts of contours, too. It is fully programmable thus enabling the cutting of parts with bevels as well as vertical cutting edges.
The unit is driven by high-quality AC servomotors in three directions: inclination, rotation, height
Automatic initial height adjustment via direct contact with nozzles
Y- / V-welding preparation (not for pipes), Pipe: I-cut
Technical data:
Pivoting range: 0° to ± 50°
Vertical lift: 350 mm
Control via CNC
Plasma leads assembly with all supply conducts
Collision protection for plasma torch
After the installation of the bevel head and first practical experience, we recommend an advanced ZINSER expert training on site with the objective to increase the efficiency by exchange of experiences with our experts.
See for yourself in the following videos
ZINSER 3D plasma bevel cutting of pipes
Plasma bevel cutting without loop on a ZINSER 4025